Bevi Kojie San skin Lightening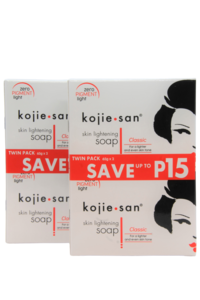 Kojie San

specializes in anti-pigmentation products that care for your skin and make it shine.
The name refers to one of its main ingredients: Kojic Acid.
Kojic Acid is a natural ingredient that was discovered in Japan and is known for its fantastic anti-pigmentation effect.
Kojic Acid has been around for a long time and is used by many brands.
Yet Bevi's Kojie San is still the frontrunner!